I knew since I was a little girl that I wanted to be a hairdresser, yet I had never stepped foot into a salon.
My hairdressing journey started like most hairdressers my age (I'm 35 years old). Starting my career at just 14 and 9 months old, back in 2001.
I knew since I was a little girl that I wanted to be a hairdresser, yet I had never stepped foot into a salon, until the day I started my career. Sometimes I think this is why I wanted to be one, we always want what our parents tell us we can't have. Mine never let me get my hair professionally done, not with long hair down to my waistline. 
I was a country girl that moved to the big city, Sydney. No parents around and living off $160 a week. I had for the most of it, the time of my life. But my first two years as a hairdresser were hard.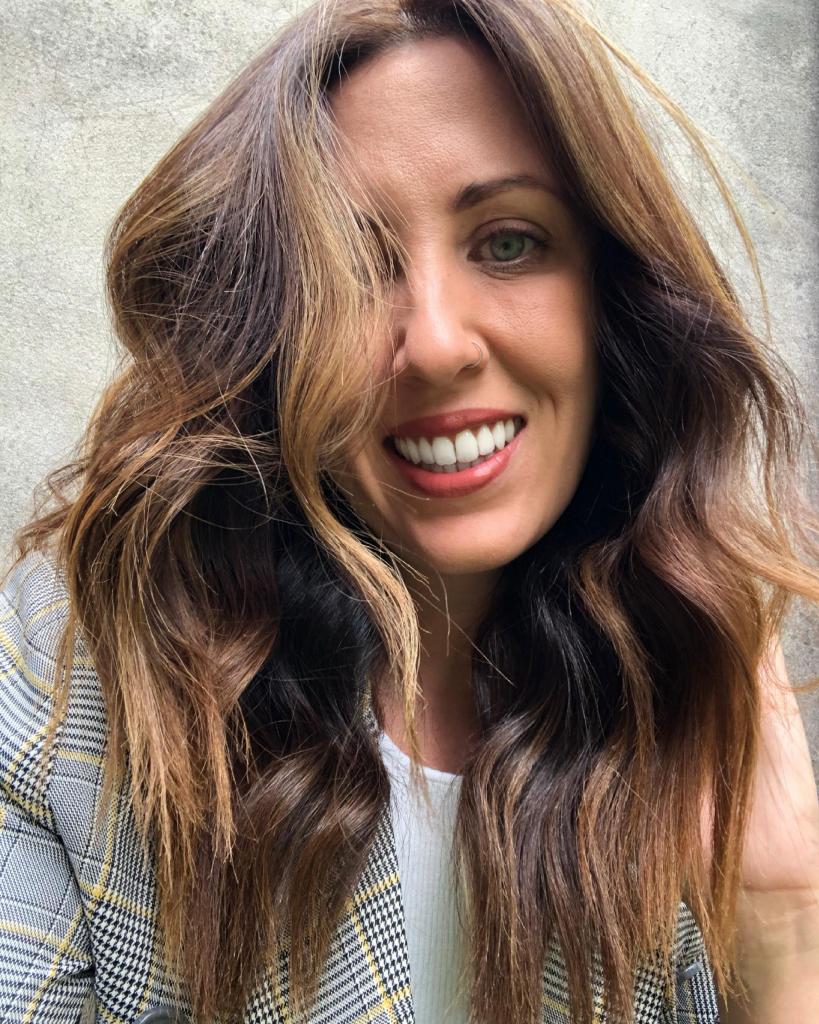 (photo of Grace Hill, @GraceHill_hair)
I started with the typical emotionally abusive boss, that was sadly expected back in 2001. I only lasted a year with him. I then made the mistake of working for that bosses niece, who had the same idea of how to treat her staff. Constantly swearing at us, underpaying her staff and treating us like we were nothing but slaves. At this stage I was ready to end my career. At about 6 months into my job with her I was approached by a manager of a well known salon, she offered me a job at the salon she managed.
The salon was a high end, large salon with a funky vibe. I thrived there. The training was intense which is what I wanted and quickly I was put on the floor doing hair. 
They helped me finish a four year apprenticeship in just three years. It was fun, all the things I wanted hairdressing to be. I became confident in my career choice and I have them to thank for that.
At 19 years old I found out I was having a baby boy. That salon was my support system, like a second family.
Just one day after giving birth, one of my favourite clients came to meet my son at home. I remember she was sitting there holding him and I couldn't stop looking at her regrowth.
..I told her I was going to colour her hair right there and then, in my house. 
That day was the day I accidentally started my own business.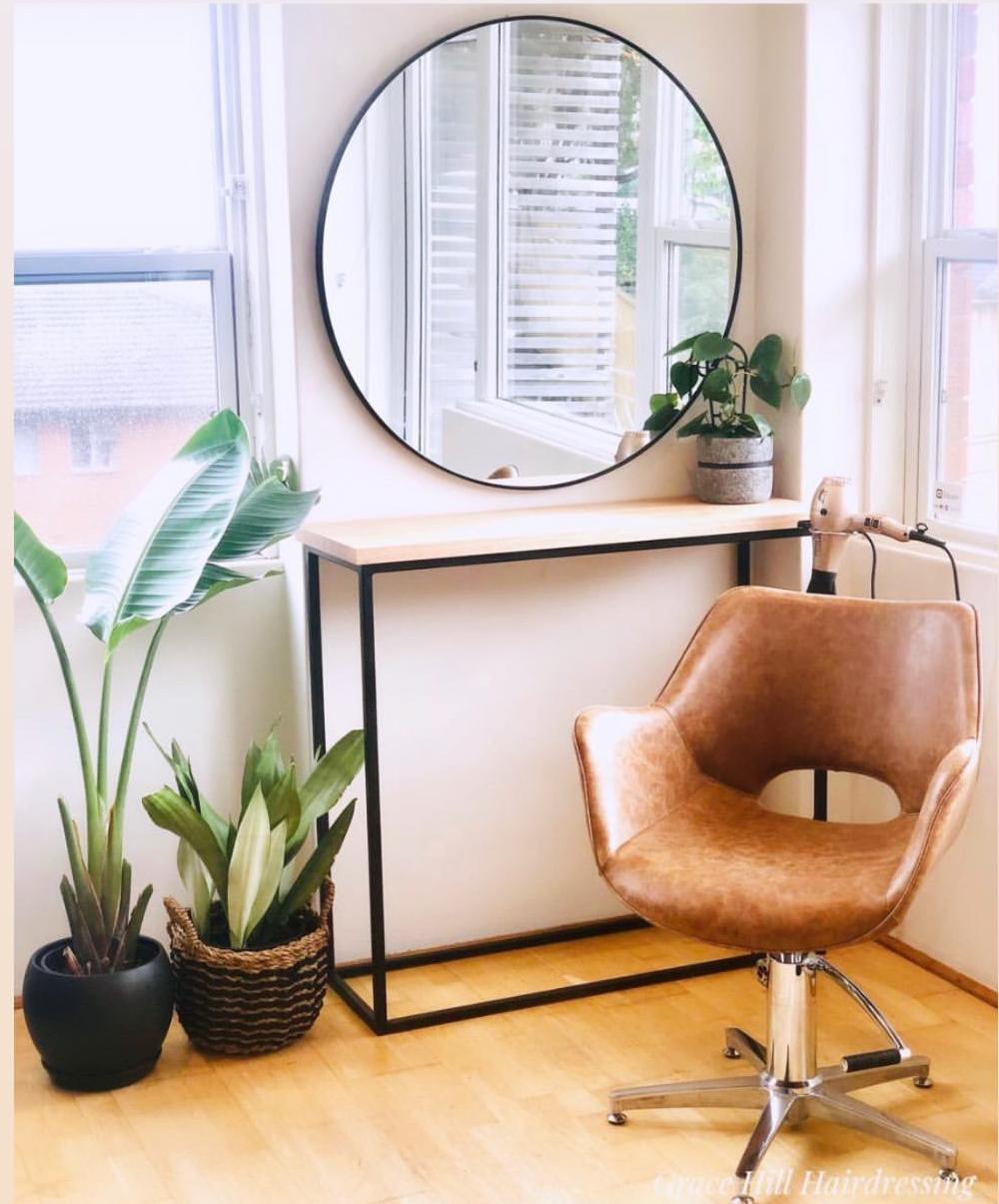 (photo of Grace Hills salon, @GraceHill_hair)
It was very humble beginnings, think chair in kitchen and washing your own hair in the shower. I look back at this and giggle, but hey… we all have to start somewhere. As my son grew older so did my business, I started with maybe 10-15 clients.
14 years later I'm still running my business from my home, but now with a complete salon set up, basin and all. 
I have a completely booked out schedule, a huge clientele that I adore and have maintained for the last 14 years. I've completed my masters for hairdressing and I'm now a qualified educator. 
I've had many opportunities working with some of the worlds biggest hairdressing companies, all thanks to Instagram. I'm always looking forward to whatever the future has in store for me, but I know where my heart is. In my home with my clients creating beautiful hair 
Written by – Grace Hill, @gracehill_hair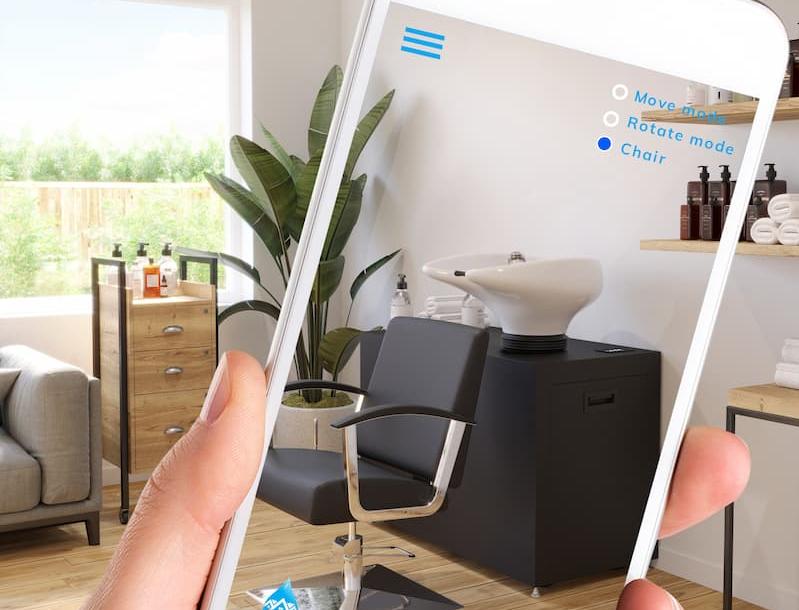 View the HBS
in your salon space
Download our AR app and see exactly how the HBS Basin will look and fit in your home salon. Download on Google play and the App Store now!