Take your home salon to a whole new level
On the hunt for the ultimate portable salon basin?
Home Based Salon will help you transform your home into a fully-fledged salon! We've spent years crafting the most innovative, highly technical, HBS portable basin with advanced features that takes your home salon to a whole new level.
Our simple yet elegant portable hairdressing basin comes equipped with everything you need to quickly and easily set up a shampoo station from the comfort of your home. This full-sized ceramic sink is the synthesis of creativity, functionality and design, with aims to improve both your workspace and the quality of results for your clients.
… and that's just the tip of the iceberg!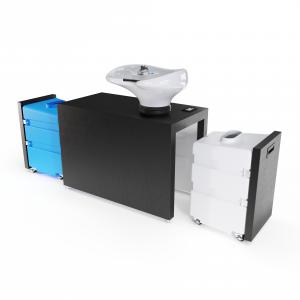 (photo of HBS portable basin with tanks out)
Our HBS portable basin even boasts a quiet, energy-saving water pump, as well as a chemical waste tank and wastewater level monitoring – meaning you know exactly when to empty it. The 3-heat temperature control settings offer maximum comfort for your client, so they can enjoy a customized treatment and total relaxation.
We know how important your safety is when working as a hairdresser – which is why the exterior and the ceramic sink is waterproof & chemical resistant, giving you peace of mind knowing your home salon and clients are always safe.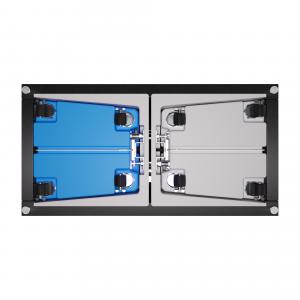 (photo of HBS portable basin with tanks in, from underneath)
Designed and manufactured by experts in the hair industry, we recognise the pain points faced by hairdressers today, which is why this world-class portable basin is packed with features that make your life a little easier. The best part? The results speak for themselves.
Got a question? Have any doubts? No matter the size or scope of your inquiry, we're always happy to speak with our clients and answer any questions you may have about our HBS portable basin. Even if you just fancy a quick chat about all things hair – we're open to that too! 💁  find us at www.homebasedsalons.com.au
Written by – Danny Attwal @homebasedsalons